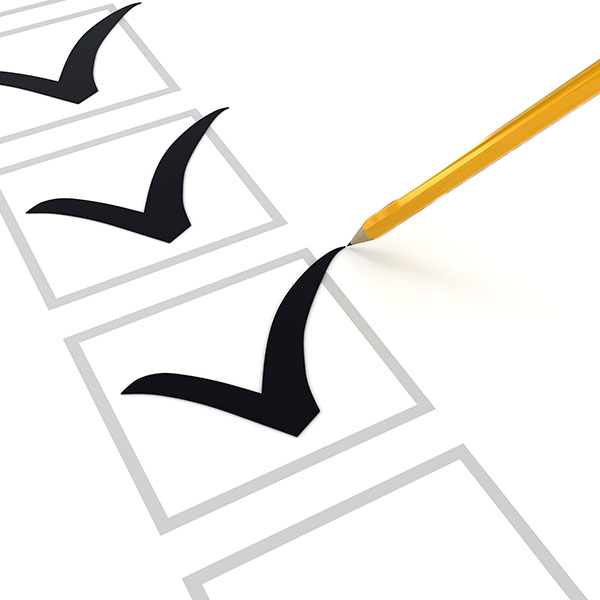 At Premier Heating & Air Conditioning Inc we strive for 100% satisfaction in everything we do. We value your opinion and invite you to tell us and others about your experience with us. Please take a few moments to tell us what you think by leaving us a review here on our website or on any of these popular review sites or social networks.
Read what other customers have said about us.

All trademarks or brands on this page are registered by their respective owner and are not affiliated with our company, nor do they endorse or sponsor our products or services.
Reviews of
Premier Heating & Air Conditioning Inc
(Based on 19 rated reviews)
09-Apr-2021
Product or service reviewed: New Heater and Air Conditioner Installed
The people at Premier were so professional and they worked hard to install our furnace and AC. They cleaned up everything from removing old equipment to dust on the floor (which was not as much because they put down a drop cloth). I couldn't be be happier with the new quiet furnace. Not using the AC right now. Premier people are very busy at this time of year but they worked me into their schedule because I had no heat. Also, they quickly responded to all my phone calls and texts. Thank you Premier. I'm so comfortable now in my warm house.
13-Feb-2020
Product or service reviewed: Heater not working
This company is great. Don arrived in a short amount of time, fixed my issue, and explained everything. I love the fact that they are local, friendly, honest and efficient. I definitely will keep using this company when I have any heating / AC issues.
12-Jun-2019
Product or service reviewed: Heating & Cooling Unit
Don and his team were awesome! They showed up when they said they would, explained everything in advance, and were some of the most polite and thoughtful contractors I've had the pleasure of working with. Definitely a 5-star worthy company!
Travis Franklin
Caldwell, ID
14-Sep-2018
Product or service reviewed: New hvac and semi anuual service
We have used Premier since 2001 and they are the best we have ever found. Clint made sure we had the best of product and service. Would not even consider using anyone else.
20-Feb-2018
Product or service reviewed: The infinity
Clint and Don are amazing. If I had a problem they had a solution. They answered all my questions and took the time to explain everything to me. They go above and beyond to make sure the customer is happy. You won't find anyone better!!!!!
Timothy Lockhart
Meridian Idaho
14-Dec-2017
Product or service reviewed: heating
I have rentals and i have used other heating companys and these guys were honest and that is the most important thing i look for. They listened to what i needed and gave me a great price. I will use them all the time.
07-Jul-2017
Product or service reviewed: Air Conditioner Repair
Amazing customer service! Called in at 8:00 AM and my air conditioner was fixed before 10:00 AM on a day that was supposed to get up to 103 degrees. Cody was professional, kind, and very patient with all my questions. He quoted the repairs before starting the work and got the job done quickly. Thank you so much for being there for us when we needed you, we appreciate it so much!
11-May-2017
Product or service reviewed: A/c
Fast and did a great job. Very reasonable cost. Clint was repairman I think he is part owner.
07-Mar-2017
Product or service reviewed: Furnace & Air Conditioner
Clint and his team replaced a furnace & Air conditioner for us in a home that we had owned for 20yrs. When we moved to a newer home and the 17 yr old furnace quit one cold morning we called clint. A technician was on site in 3 hours and got us back up and running. We knew from the a high pitched whine that had been going on for a couple of months the furnace was probably not going to last much longer. After discussing options we selected one and it was installed three days later. In both installations the Premier crew found and repaired problems with the duct work at no extra cost. They really know how to treat customers right and will always get my business and a high recommendation.
11-Aug-2016
Product or service reviewed: New System
Purchase this home in Nampa November of 2015, built in 1995. The home had not been upgraded at all. We have been doing up grades on the home for about 8 months now. We did not want to replace the heating / cooling system for awhile. NOT! The blower motor started making noise and a day later it died. Being new to Idaho I got on Google and searched for furnace repair company. Premier Heating and Air Conditioning came up with a 5 star rating and great reviews. They came out for a service call. Yep the blower motor was out. We did not want to put any money into a twenty year old furnace so we went for a new system. Premier Heating and Air Conditioning work with Carrier products, a well known brand. It seams Willis Carrier design the first modern air conditioning system in 1902. So they have been around a long time. We went over all the system option that are available and decided on a great system with a humidifier for the size of the house. They installed a new system the next day. Show up on time, the crew work together very well and did a great job. I have a background in construction and apartment maintenance. Premier Heating and Air Conditioning paid attention to detail in every way, including insulation all the duct work in the furnace area, Instructed me on how to use the programmable thermostat and how the two stage system work. They hauled all the old equipment away and cleaned up the job site. Could not ask for a better job with the nicest people. I would hire them again in a heart beat. Know wonder they have a 5 star rating. It should be a 10 star rating. If you call them, tell the Steve sent you. Thanks.
08-Aug-2016
Product or service reviewed: Air conditioning repair
A/C went out last night...family slept downstairs. Called these guys at 8 am and they were out by 10. James was awesome...diagnosed the problem fast, was honest and let me know what the cost was before fixing anything. I will call them again for sure!!
Fred Johnson
Marsing, Idaho
25-Jul-2016
Product or service reviewed: AC
Everything has been great. I wish I knew what our old system used each day to know the efficiency comparison. I agree that the air handler on constant low is not really noticeable...I was a little worried that it might seem dry but it has not had a negative effect at all! By the way, my neighbor will probably be contacting at the start of next month as she has been busy. I will give her your card when I see her. Really appreciate your team and your expertise!
15-Jun-2016
Product or service reviewed: Service
I was so impressed with the level of customer service James provided, I thought someone in management should know! James is a hard working individual and represents your company in an outstanding way. Thanks again,
08-Jan-2016
Product or service reviewed: New Heating and Cooling System
Great Service! I was really impressed with the service we received after calling during emergency hours to have our furnace replaced. The guy was honest about the products we needed and didn't try and sell us something we didn't need for the size of our home. He was polite and very professional. Because of the amazing service, I will always go to them for future maintenance and repair.
03-Jul-2015
Product or service reviewed: Service
We have been using Clint and Don for several years now to take care of all out hvac needs. They are always very responsive, cutiouse and extremely knowledgable. They stand behind their work and products 100%. We will never use anyone else these guys are the best.
11-May-2015
Product or service reviewed: Routine maintainence in A.C.
Premier installed the heating and cooling units in our home when it was built in 2003 which is the reason I have called upon them for annual maintaince in the 12 years. I would recommend them for their professionalism and knowledge in the care of these very important units. They are always on time and finish the job in a timely manner. Very polite and respectful. Cody was great.
Carolyn Burrows
Kuna Idaho
10-May-2015
Product or service reviewed: Maintenance
GREAT JOB CODY during our Spring checkup/service! We love our HVAC System and the excellent workmanship your team did on or installation in 2010.
22-Apr-2015
Product or service reviewed: Gas water heater
Great service with a friendly smile! Did a wonderful job converting us from an electric water heater to gas. They were competitively priced, and were able to come out and get the job done quickly. They also did a quick repair on our furnace while they were there. Would highly recommend and will call for future needs!
19-Apr-2015
Product or service reviewed: Furnace and AC
Premier Heating is the only company I would would use for my HVAC needs. They are clean, polite and on time. They are honest and only fix what is needed. I have known them over 15 years and there service has always exceeded my expectations. I highly recommend them. Nathan H.